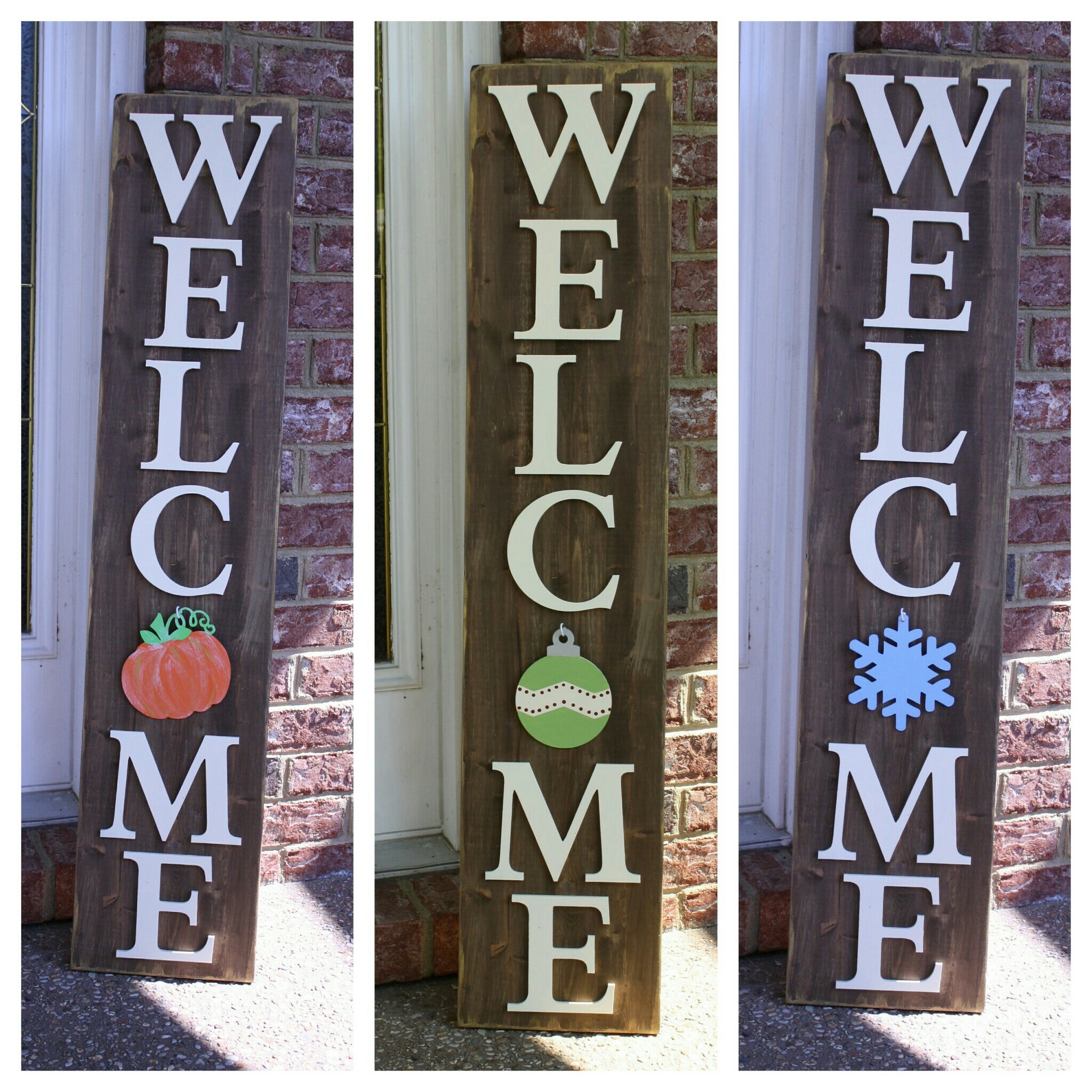 Porch Welcome Signs
Porch Welcome Signs are now available pre-made! Pre-order yours now and we will stain the board and paint the letters in your choice of colors. Place your order and we will contact you about your colors and ornaments to add-on.
How would you like to welcome your guests to your front porch with a sign that can be used year-round?
Our welcome signs are 4 feet tall, 10 inches wide and meant to stand on your front porch. We start with a solid wood board which we will stain with one of our dozen different wood stains. Then we add 6″ wooden letters to spell out the word "WELCOME" while leaving out the "O." We will fill in that space with your choice of pumpkin, ornament or snowflake. As the new year progresses we'll add hearts, Easter eggs, stars, flowers, beach balls and more to make your sign a truly year-round decoration. Each crafter will get to choose 2 shapes at the class to add to their board.