SEE WHAT'S HAPPENING AT OUR STUDIO
Look at all the fun we're having at Cut & Paste Craft Studio! To see more photos of our projects and parties, follow us on Instagram.
HOURS:

Tuesday - Thursday: 10 am - 6 pm
Friday - Saturday: 10 am - 9 pm
Sunday: 1-5 pm
Closed Mondays


ADDRESS:

220 Ruccio Way, Ste. 180,
Lexington, KY 40503
Located in the Reynolds Road Meijer parking lot, behind Fayette Mall. Just 5 minutes from New Circle Rd.
FUNDRAISING WITH
CUT & PASTE
We'll help raise funds for your team, school, or church/youth group!
Spirit Nights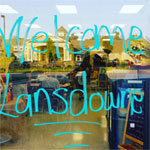 Schedule a Spirit Night with us and let your families and group know about it. We'll donate 15% of that night's sales to your group. Available on Friday evenings from 6-9pm (or call to arrange a special time). Call our neighbor, Bruster's Ice Cream, at 859.224.0006 and set up a Spirit Night with them at the same time, and double your fundraising.
Monogram Sales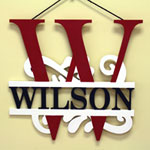 Choose 5-6 designs from our dozens of styles of popular custom monograms, and we'll create a flyer and order form for you. Pre-sell the monograms for a few weeks, collect payment, and we'll place the order. In about 10 days, we'll let you know they've arrived, and your customers will come to our shop to paint them. No delivery is needed and we provide all the paint!